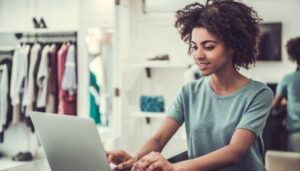 Lucrative Virtual Assistant Jobs For Beginners in 2022
If you're an aspiring professional or budding entrepreneur looking to make a mark this year, virtual assistant jobs may be the perfect opportunity for you. Remote assistants help business owners and managers with various tasks such as bookkeeping, project management, and customer service – all without having to leave the comfort of their own home. Additionally, virtual assistant jobs are more flexible and offer more freedom as you're not tied to a specific office or job description.
Why Consider a Virtual Assistant Job in 2022?
Gone are the days of having to commute to an office building for the 9-5 shift – now you can enjoy the convenience of working from wherever you want, with virtual assistant jobs. There is an ever-growing need for remote assistants since administrators and businesses can now easily outsource work, as long as they have a reliable internet connection and access to the necessary tools.
Virtual assistant jobs are also ideal for those looking for flexible hours and the ability to take on multiple tasks at once. Whether you're a college student or stay-at-home mom, virtual assistant jobs can be completed whenever you have the time, and you can choose to take on as many or as few assignments as you see fit. Best of all, the work is often fairly well-paid, so it can serve as a nice supplement to your existing income.
Steps to Getting a Virtual Assistant Job in 2022
1. Utilize online job boards, websites and apps dedicated to remote assistant jobs. There are many helpful websites out there that can hook you up with freelance virtual assistant jobs, so make sure to take advantage of them. Platforms such as Indeed, Fiverr, PeoplePerHour, Upwork and more offer both full-time and part-time opportunities, so you can find something that caters to your lifestyle.
2. Join virtual assistant Facebook groups and follow related hashtags on social media. Social media is an effective way to find out about potential virtual assistant jobs or gigs, so connecting with other professionals or businesses in the same industry can help you get an idea of what's available. Additionally, you will also be able to benefit from the experienced advice of people who have already been through the process.
3. Research and identify the type of virtual job you want to do. Virtual assistant jobs involve many different tasks and skills. You need to decide what type of virtual job you want to take on and which of your assets you can use to your advantage. This way, when applying for freelance jobs, you will be able to portray yourself in the best light and find the ideal job for you.
4. Network with people in the virtual assistants industry. Just like any other job, building relationships and establishing contacts is essential for finding the perfect virtual assistant job in 2022. Make sure to develop new connections, attend conferences and seminars in the industry, and follow popular influencers so that you can get familiarized with the virtual assistant world.
5. Stay up to date with all the new trends to maximize your chances of success. With the ever-evolving technology, it's important to stay ahead of the curve. Research and implement the latest trends and techniques so you can provide the best services to your clients.
Frequently Asked Questions (FAQs)
How do I start working as a virtual assistant?
First, you'll need to identify the type of virtual assistant job you're targeting, as there are many different areas you can specialize in. Once you've done this, you can start taking advantage of job boards, social media groups, and networking events to begin your journey.
What type of skills do I need to qualify for a virtual assistant job?
The skills required for virtual assistant jobs depend on the position and the tasks you'll be working on. You may need knowledge of specific software or expertise in a certain area. However, some general skills that employers usually look for in a virtual assistant include excellent communication, time management and organizational skills, problem solving and analytical skills, and keen attention to detail.
If you are looking for 20 Virtual Assistant Jobs for Beginners That Won't Disappoint you've visit to the right web. We have 5 Images about 20 Virtual Assistant Jobs for Beginners That Won't Disappoint like 16 Virtual Assistant Jobs For Beginners To Make Money in 2022 – Arts and also Virtual Assistant Jobs For Beginners (Hiring In 2022) – Outandbeyond. Read more: