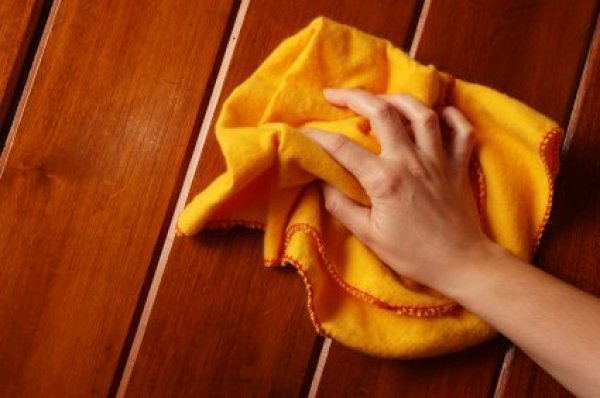 Be Creative with Natural Homemade Furniture Polish Recipes
The sad truth about much of the furniture polish on the shelves today is that it is a concoction of chemicals and other artificial ingredients. It might look good, feel nice and really add some sparkle and shine to your furniture's surfaces, but what you don't see is all the damage it can do over time – chipping away at finishes and staining fabrics if not handled carefully. Therefore, many people are turning to more creative and natural alternatives in order to preserve and protect their furniture.
DIY Natural Furniture Polish
If you are looking for a way to keep your furniture looking its best without resorting to store-bought chemical polish, you can make your own using simple and all-natural ingredients right in your own kitchen. Olive oil and lemon juice, white vinegar and vegetable oil, even beer – these are all ready to use items that can create a beautiful, natural and environmental-friendly furniture polish that you can use feeling secure and satisfied.
How to Make Your Own Polish
The process is simple. You should start by wiping down the surface area of your furniture with a damp cloth. If it is really dirty, you might need to do a more thorough cleaning with a mild dishwashing liquid and warm water. Normally, however, with regular dusting and wiping, this is not necessary. Once clean, you can use a combination of natural ingredients to make your own furniture polish. The ideas below are perfect for most surfaces and contain no extravagant or difficult to source ingredients.
2 tablespoons olive oil + juice from 1/2 lemon
1/4 cup white distilled vinegar + 1/4 cup vegetable oil
1/4 cup mild beer + 1/2 teaspoon olive oil
To apply your furniture polish you should use a clean, slightly damp cloth, or a piece of cheesecloth if you plan on a more thorough coverage. Rub the surface of your furniture using a circular motion. Once you have covered the entire surface to your satisfaction, you should go over it again with a dry cloth to remove any excess polish and make sure that it absorbs the right amount.
FAQs About Natural Furniture Polish
Q: Is it safe to use if I have children or pets?
A: Yes! Natural furniture polish is made from items that you would find in your own kitchen, so there is no toxicity or danger when used according to directions. In both cases, of course, try to prevent them from coming into contact with the furniture until the polish has had a chance to dry.
Q: Does Natural Furniture Polish Conquer Every Stain?
A: No. Natural furniture polish is ideal for regular dusting and wiping and helps to prevent dust from accumulating, but it can't work magic and remove every stain or blemish. In cases of stains and general dirtiness, you may need to use a natural detergent and a bit more of elbow grease to make sure that your furniture is really clean.
If you are looking for Homemade Furniture Polish Recipes | ThriftyFun you've came to the right place. We have 5 Pics about Homemade Furniture Polish Recipes | ThriftyFun like The Sci Guys: Science at Home – SE2 – EP4: Red Cabbage pH Indicator and also The Yummiest "Cheese" Sauce Ever! | Plantiful Kiki | Starch solution. Here it is: