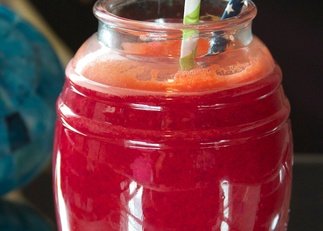 Ucerative Colitis Treatment
Ulcerative colitis is a serious lifelong health condition that can have a significant impact on a person's lifestyle and wellbeing. Fortunately, there are a variety of treatments available to help manage the symptoms of ulcerative colitis, ranging from medications to lifestyle changes and other treatments. Understanding the different treatment options can help you to reduce the severity of your symptoms, get on the path to better health, and live a full and active life.
Medications
Medications are the primary approach to treating ulcerative colitis and can help reduce inflammation, improve symptoms, and boost a person's overall quality of life. The most common types of drugs prescribed for ulcerative colitis include aminosalicylates, corticosteroids, and immunomodulators. Depending on a person's individual symptoms, doctors may also recommend antibiotics, probiotics, and biologics. However, it's important to note that everyone is unique, and the treatment that works best for one person may not be right for someone else. That's why it is important to speak with your doctor in order to find the best treatment plan for your specific needs.
Diet and Lifestyle Changes
In addition to medications, dietary and lifestyle changes can help improve the symptoms of ulcerative colitis and help reduce the frequency of flare-ups. A healthy diet is the foundation for any medical condition, and there are specific ways to eat and lifestyle changes to make that can help reduce the severity of ulcerative colitis. Eating an anti-inflammatory diet, reducing your intake of processed foods, avoiding foods that make symptoms worse, and drinking plenty of fluids can all help make a world of difference in managing the symptoms of ulcerative colitis. Activating your body is also important, so try to engage in some form of physical activity at least five times a week. Yoga, swimming, and walking are all good options.
Alternative Treatments
There are also several alternative treatment approaches that may help to improve ulcerative colitis symptoms, such as probiotics, hypnotherapy, and herbal supplements. Probiotics are live bacteria and yeast that help support a healthy digestive system. Hypnotherapy is a form of psychotherapy used to help people overcome mental health issues, such as stress and anxiety, which can be common triggers for ulcerative colitis flare-ups. Herbal supplements can also be used to reduce inflammation and improve overall health. However, it's important to consult with a healthcare professional before starting any new supplements or therapies.
FAQs
Q: Does Ulcerative Colitis have a Cure?
A: No, there is currently no cure for ulcerative colitis. However, there are many treatments available that can help reduce the severity of symptoms, get on the path to better health, and live a full and active life.
Q: What is the Best Diet for someone with Ulcerative Colitis?
A: Eating an anti-inflammatory diet and avoiding processed foods are generally the best options for someone with ulcerative colitis. Your doctor or nutritionist may also recommend reducing your intake of dairy and avoiding foods that may worsen symptoms. It's important to talk to your healthcare professional to find the best diet for your individual needs.
If you are searching about Juice Recipes for Ulcerative Colitis | Juice Recipes you've visit to the right place. We have 5 Pics about Juice Recipes for Ulcerative Colitis | Juice Recipes like Juice Recipes for Ulcerative Colitis | Juice Recipes and also Pin on East meets West: Treating Crohn's and Ulcerative Colitis. Here you go: