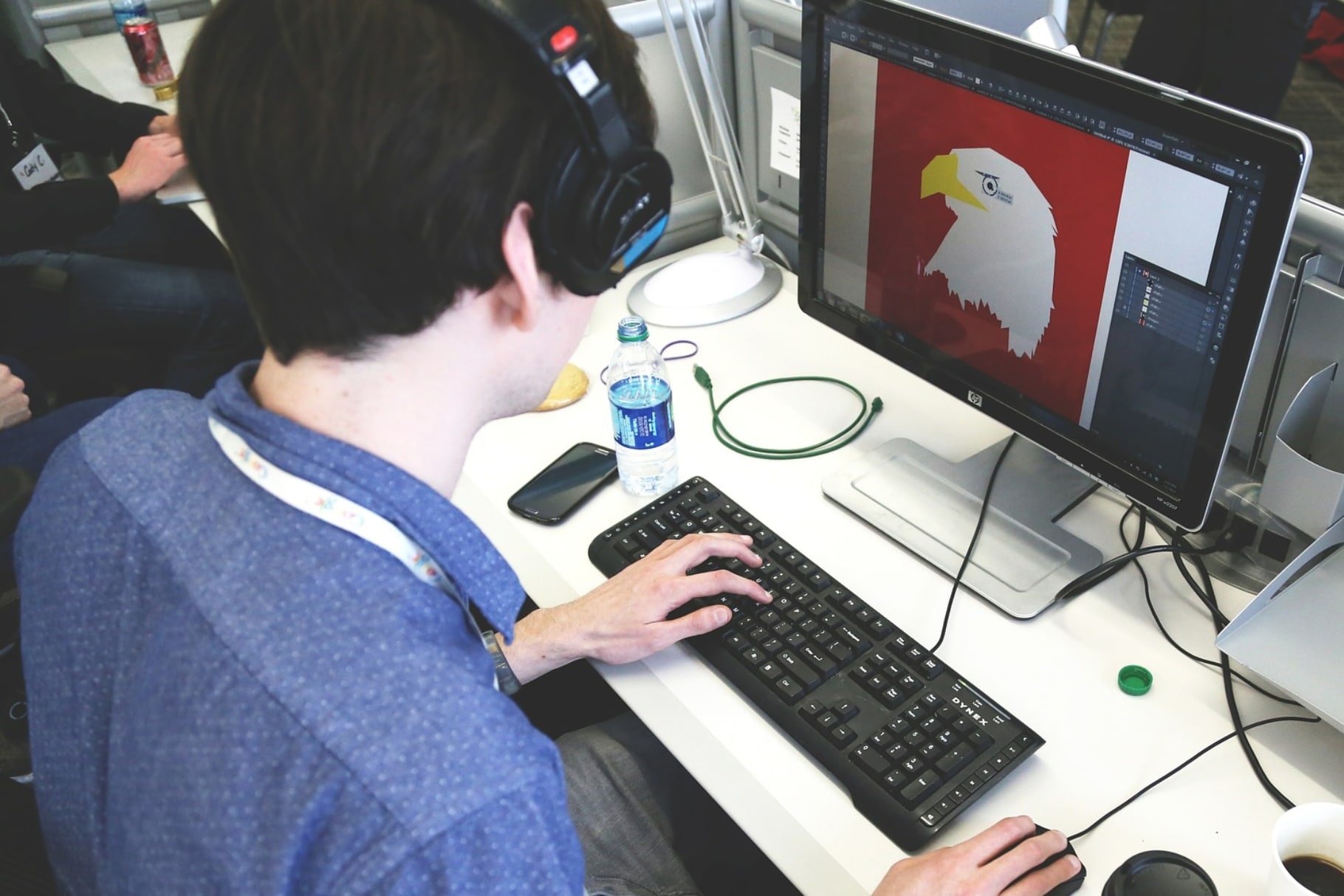 Graphic Design Jobs for Beginners
Being an artist and aspiring to make a career in the creative industry can be a daunting prospect. But don't be alarmed – we're here to show you that with the right tools and ambition, you don't have to compromise in order to make a living. Graphic design jobs for beginners are out there — you just have to know where to look.
What Are Graphic Design Jobs?
Graphic design jobs involve the conception, design, and implementation of visuals that communicate ideas and messages — typically for marketing and advertising purposes — through the use of layout, type, illustration, photography, color, and other design elements. Graphic design jobs encompass a range of overlapping categories, including everything from designing logos and brochures to creating digital images and animations.
What Kinds of Graphic Design Jobs Are Available for Beginners?
Fortunately, a wide variety of graphic design jobs are available even to those who are just starting out or lack extensive professional experience. Here are some of the most common:
Print Design: This is the most traditional kind of design, and is typically used for advertisements in newspapers and magazines.
Package Design: This type of graphic design job involves creating packaging material, such as the boxes and labels you see in stores.
Web Design: Designers specializing in web design create websites, webpages, and other online content and materials.
Branding and Logo Design: Logos and other visual identities are a key component of any successful business.
Motion Graphic Design: This involves creating visuals for interactive media, such as video content.
To get started in any one of the above categories, all you need to do is familiarize yourself with the tools of the trade, such as Adobe Photoshop and Illustrator — and then practice, practice, practice!
FAQ
What skills do I need to be a graphic designer?
To be a successful graphic designer, you will need excellent artistic talent combined with technical design and computer skills. Additionally, you need to have a strong grasp of visual communication, and keen problem-solving skills.
How can I find graphic design jobs?
There are a number of ways to find graphic design jobs, the most popular of which are online job boards, job fairs, and referrals. Additionally, you can network with professionals in the industry and join professional organizations to increase your visibility and find more potential jobs.
Don't be discouraged if starting a new career in graphic design feels intimidating. With hard work and commitment, you can achieve your dreams — and when you do, the rewards will be worth it. Good luck!
If you are searching about 7 Kinds of Graphic Design Jobs and How Much They Make – Jae Johns you've came to the right page. We have 5 Pics about 7 Kinds of Graphic Design Jobs and How Much They Make – Jae Johns like 11 Best Graphic Design Tips for Beginners & Novices and also Graphic Design Jobs Beginners. Read more: